The Finial Company - About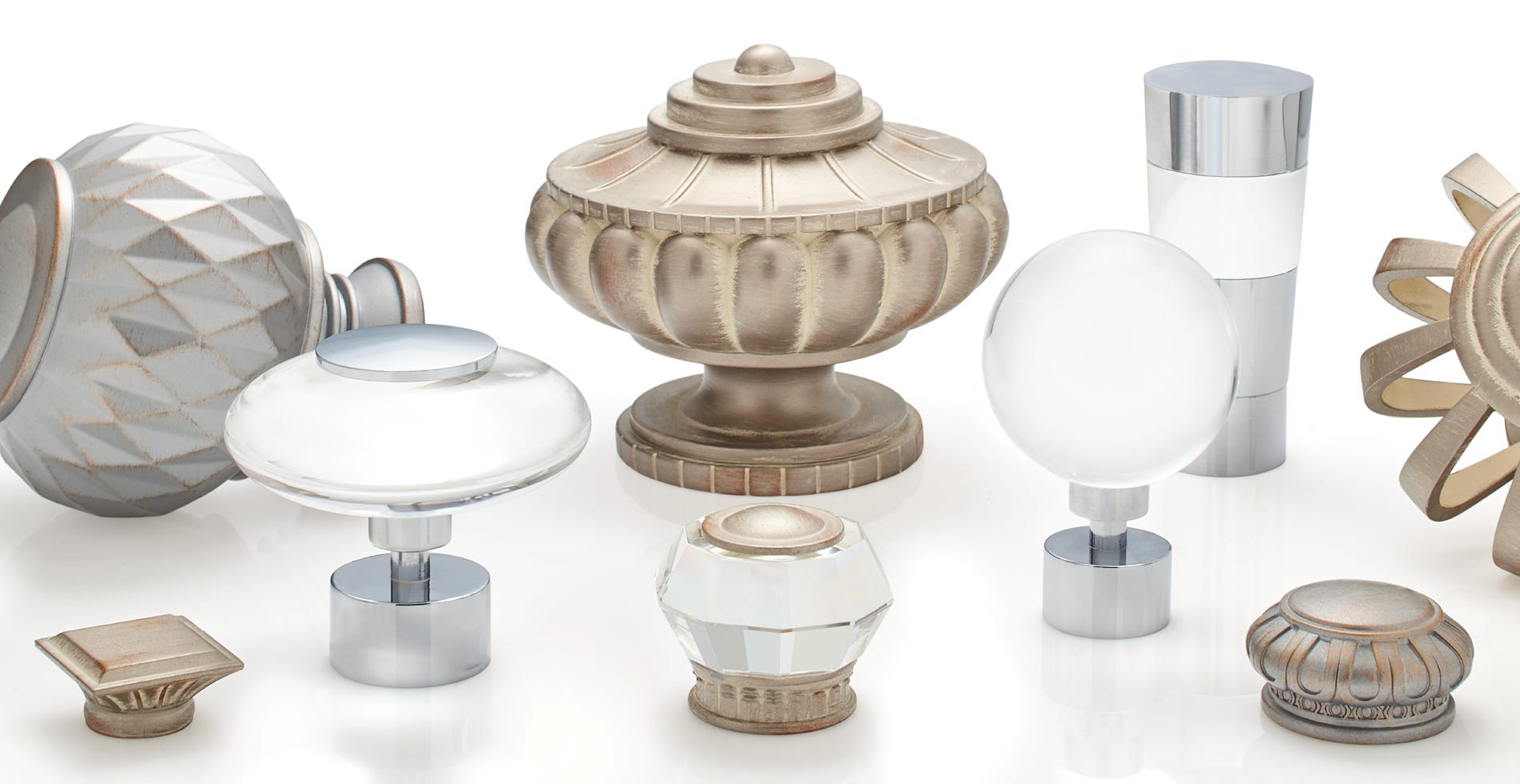 The Finial Company™ offers a comprehensive range of sophisticated hand painted and plated finishes. Our 10 new artisan crafted finishes include a trend right mix of elegant rustic-inspired finishes, mid-tone neutrals and modern metallics that complement today's textiles, furnishings and home décor accessories. Our sample chip design shows both smooth and detailed surfaces, indicating how the finish will look on your selected product.
We specialize in combining quality craftsmanship with elegant hand painted finish details that deliver a custom quality product every time. Products are hand painted after we receive your order. The entire order is painted together to ensure a consistent finish. The nature of hand finishing causes some acceptable variation in finish, as each order is truly one-of-a-kind. For more details on Custom Finish Options, please refer to the Retail Price List. Our talented artisans enjoy the challenge of creating any finish that you can envision.